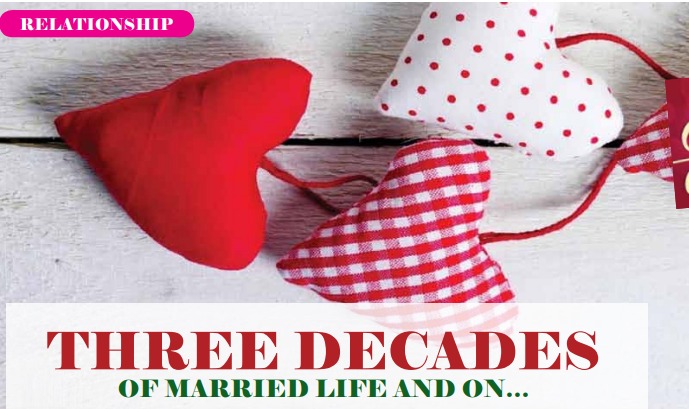 "Check your spouse by the class, not by the behavior as behavior is temporary and class is permanent. If the class of the partner– being caring, respectful and trustworthy–is excellent though, he/she loses temper occasionally, it is a legitimate reason to continue the divine relationship." …..Surinder Shaun Kochhar
When a couple enters into a marriage, they are positive about the pious relationship, they are venturing into. Most of the newly-weds, like millions of others, are incurably optimistic about this exciting relationship. With dreams in their eyes, though unprepared and inexperienced, they are hopeful of a scintillating future and a blissful happy married life.
Those on the pedestal of arranged marriage [arranged by parents] may feel more worried than Love Marriage as they do not know much about the spouse-to-be. Unfortunately, love marriages are also failing now-a-days in the light of the fact that people are not fair in relationships and resort to lies. As per a survey, love marriages are failing more than arranged marriages. Though, I support love marriages, the children should consult their parents as they are more experienced about life and other related happenings. A decision by a recent adult, based primarily on emotions is more fraught with risk and misery later on.
After marriage, to get acclimatized with the new role with virtually no tools and experience yet, it is agreeably assumed that the marriage would be a great success. Sooner or later, they find that marriage is far more challenging than had been imagined.
First five years of marriage are more challenging as many of our friends already get divorced. Bad luck, I would like to say. The ultimate reason behind that is the fact that both the partners are from different strata of society, raised differently and in many cases their caste, creed culture, religion, race, skin color and ethnicity play a big role. Here, the maturity of the couple and family plays a huge survival role. Sometimes we fear these things can happen in our lives too.
According to a 2008 Canadian Study, 41% of marriages do not make it to the 30 year milestone. What is even more interesting is divorces are becoming more common. People often ask longmarried couples "What's the key to their success?" What is the main magic ingredient to have an everlasting marriage? When people ask me, I'm inclined to say "Constancy to purpose and honesty of commitment"
Most of the couples experience flaring tempers, pouting, blaming each other; hours of bad mood and pangs of silent communication for a little while are a part of a married life relationship. The saving grace of these married people is that they keep the feet of relationship well dug in.
Successful couples, definitely, hang together despite difficulties which serve a good ground. In our case, those in married relationship learn a lot, grow a lot. And, as a result of their efforts, they have much to celebrate on the horizon of time.
Here are some of the important points for a happy married life:
In Marriage we learn more about ourselves than we did earlier. Be a good learner. Consider this as a gift.
Don't complain to spouse about the cooking. Rather get involved as a team member to make things better.
Never decide to get a divorce when your partner has age related diseases viz. have Alzheimer's, PMS et al.
When people say marriage is hard, believe in yourself and take a challenge.
Never start the day off nagging or complaining.
Do not show willingness to quarrel about something. Try to hold your nerve.
Cleanliness is a relative term. Very often it leads to an unmerited utterance
Be generous to forgive each other. Keep improving your behavior under stress. This may be the key to all happiness.
We are creatures of habit. Try to ignore the small mistakes and do not nag. Most of our fights are living proof of our immaturity. The sooner you grow up, the better it will be.
Admit your shortcomings. They're obvious anyway.
Express gratitude more often.
Appreciate small things of your spouse
Give up all hope of being perfectly understood.
Do not run after 100% perfection.
Many of the things you fight hard for, will turn out not to have been worth the fight.
Be the first to apologize. Apologetic does not mean you are in the wrong. It means you have a better control on your ego. Really. It's not as painful as it sounds.
Accept apologies graciously.
Pay more attention to what you're doing wrong and try to fix it.
Pay less attention to what your spouse is doing. Discuss the problem issues after 72 hours of a bout.
If you're going to complain about something, come to the table with a suggested alternative solution.
Anger is normal under the circumstances. Don't freak out about it or take it too seriously. Do not forget the animal inside us is still alive.
If you want something, recognize and accept that it's your job to ask for it.
The louder your spouse yells, the quieter and calmer you need to be. The moments will check your temper control.
Disappointment is inevitable. Life gets a bit easier once you accept this.
Do not hit the bed in anger. Get some sleep. Chances are things will look different and better in the morning.
Temper is a valuable possession.Do not lose it. No matter however bad your situation is. Lose your temper and make it worse.
Almost every marriage experience testing times normally. Wise people manage difficult time in their marriage by keeping the wellbeing of children as their first priority. Children definitely suffer from the fractured relationships between parents.
Men are from Mars and women are from Venus. Both are created differently on a hormonal front. Women have 54% less serotonin than men. That is the reason why men tend to control emotions better and cry less as compared with their other half. A Woman is considered as better at dealing with both, that is why, they are called a better half.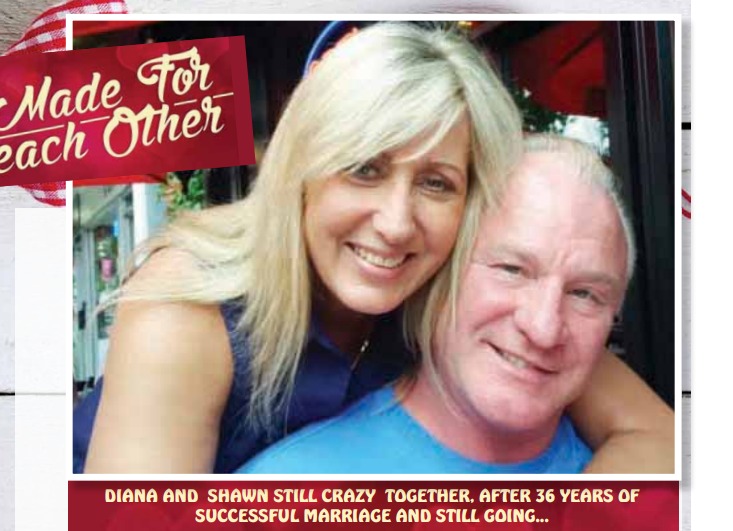 I know some people who were married 3 times and are still alone and lonely and say their first relationship was best. "It was my /our immaturity that took us apart". Does maturity come with age? Answer is No. Maturity comes with having a positive attitude.
Let us board the plane of life with the fuel of love and travel successfully in the air of challenges to land safe at the aerodrome of a HAPPY AND PROSPEROUS MARRIAGE. Yahoo!!!!!!!

By: Prof. Surinder
Shaun Kochhar
LPN, FCN, M.Com,
CAIIB, DIM
(A freelance writter with
36 Year Exp.)