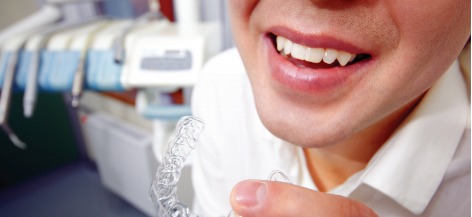 At our Surrey orthodontic clinic, patients typically ask almost immediately how much does Invisalign cost or how much do braces cost? Unfortunately, there isn't one set number for the cost of orthodontic treatment because it depends on a number of factors including the severity of the case, the duration of treatment and the type of braces or appliances the patient chooses. However, most treatments fall within a typical price range, which we'll use for simplicity's sake and to give you an idea of how the cost of Invisalign or braces (without insurance) compares to other common life expenses. Since orthodontic treatment typically takes between one and two years, to make a fair comparison,all of the expenses will be based on 18 months worth of bills.
Average Cost of Orthodontic Treatment
o Traditional Metal Braces – $3,000 – $7,000
o Clear Braces – $4,000 – $8,000
o Lingual Braces – $8,000 – $10,000
o Invisalign – $4,000 – $7,400
Average Mortgage Payments – $32,778
Currently, the average cost of a home in Canada is $508,097. Based on a 5-year fixed rate mortgage at 2.34% using a 20% down payment over a 25-year amortization period, the monthly cost would be $1,821. Multiply that by 18 months and you get a whopping $32,778.
According to government statistics last compiled in 2014, the average household food expenditures in British Columbia were $8,218 per year.
The average monthly payment on a new vehicle in Canada is $570 per month.
Rent of a One-Bedroom Apartment in Surrey, BC – $13,914
The average rent for a one-bedroom apartment in Surrey comes out to $773 a month.
Electricity Bill – $1,620 Residential electricity bills for people in BC average $90 a month.
Dog Ownership Costs – $2,055
According to the BC SPCA, the annual cost of owning a dog is $1,370.
Starbucks Grande Latte – $2,162.63
A grande latte from Starbucks averages about $3.95 in the Lower Mainland. If you purchased one every day for 18 months it would come out to approximately $2,162.63
Tuition & Housing at the University of British Columbia – $18,669
According to the University of British Columbia's cost estimator, 18 months of tuition, student fees, books and a shared room on campus (not including a meal plan or any expenses) for a Bachelor of Science degree for a British Columbia resident would be roughly $18,669.
Canadian government statistics showed that the average household spent $4,180 per year on recreation in 2014.
The thing to keep in mind when considering the cost of braces or Invisalign is that the results of a healthy, gorgeous smile can last a lifetime and have a huge positive impact on your health and self-confidence. Plus, at Aura Orthodontics, we make affording orthodontic treatment realistic with our flexible payment options and interestfree monthly payment plans. We even accept insurance if your plan covers it. Contact us today for a free consultation and see how we can make straightening your teeth work for your budget.

DR. VISHAL
SHARMA BSc, DDS, Cert. Ortho. FRCD(C), FCDS
(BC) Certified Specialist in Orthodontics
& Dentofacial Orthopedics