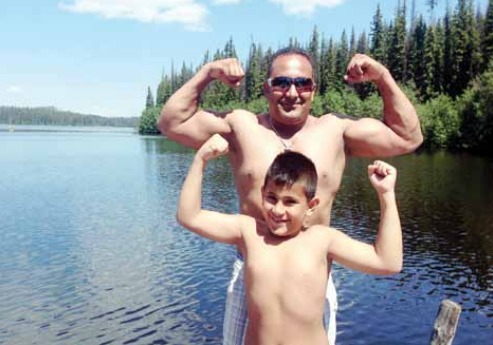 T his quotation is really a fitting commendation to the untiring efforts of this self-made personality, who lost his father at the tender age of 8 years – Pavittar Singh, famous among his family, friends and Indian diaspora as Pav. In sport parlance he is lovingingly known as Shambhu Bharoliwala.
As I settled to talk, I was mesmerized by his athletically fit body with biceps bulging out of seams. When asked about his journey to Canada way back in 1993, he lost his connection partly with me and started delving deep into the past, and while rummaging through his difficult time, with a lump in his throat he stated, "My maternal uncle S. Surjit Singh Mahal- and my maternal grandfather, S.Bhakhshish Singh (the planner)- brought me here. My widowed mother also consented, though a little reluctantly- being the only son, in the light of the fact that my hard work will fructify better in Canada – being a land of opportunity.
"When young teenagers enter adulthood, they bask in the glory of their supportive father. It was my bad luck that my reverend father was not with me when I needed him the most to shape my career. But I consider myself very lucky to have my mum and maternal uncle[s] with me till date", he says.
"During my teenage years, I went to learn the job as a Car Repair Mechanic during my spare time in the evenings and weekends, after finishing my school as a daily routine." "I worked for over a decade in this field with various establishments where my work was appreciated. It was during these formative years that I learned the tricks of the trade as well as trade", Confabulated Pav.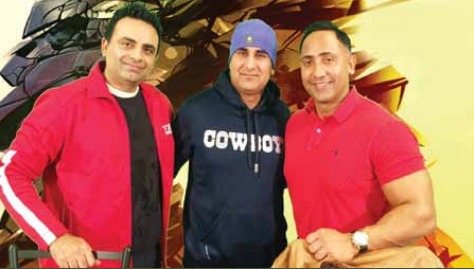 In 2013, Pav took the final leap to see his dream takes shape, as he ventured to open JP Transmissions in Surrey. The profession to which he gave his youth- the best part of life professionally- has culminated into a business which is now in top gear. He is a participative owner who leads from the front.
Being an owner and shop floor Foreman, he leads his team of 9 employees. His 4 year young business is growing by leaps and bounds, courtesy, his humble style of talking and excellent trouble free service bedecked with warranty. During my brief stay with him, I found him to be cool calm composed and collected. I was repeatedly looking at his hands – being very hard- they tell the story of this devotee of Vishwakarma.
He is a born sportsman. He represented state in Free Style Wrestling and won laurels for this country. He is in full praise of his coach Mr Balbir Dhesi – better known in wrestling arena by the name of Shri Pehalwan of Khalsa Wrestling Club Surrey BC-who taught him winnable moves in wrestling. Under his guidance he won the BC Championship
Since his sportive hunger was still not satisfied, he ventured into another game, very close to Punjabi's- Kabbadi-in which he remained active from 1997 to 2005. Baba Meeta was his Kabaddi Coach, from whom he successfully learned this passionate game and represented Canada internationally. He played Soccer, Football on the sidelines too.
When asked how he visualizes himself after 10 years down the lane, Pav stated, "It is a very difficult question for me. My ultimate goal is to take care of my mother, family and secure the future of my 3 kids. I do not want them to struggle through their youth. I want them to enjoy their youth by playing sports and get reasonably well educated. I want to be known as a father of successful children."
On the hobbies front, he was quick to reply that he loves Punjabi music and Bhangra in particular. He is involved in many Punjabi Folk programs and help people in this industry to sharpen their craft.
On family front he is very much attached to his three kids, his better half and reverend mother Sardarni Avtar kaur.
A son of a philanthropic father S Karnail Singh, Pav has proved to be a chip of the old block as he is ever ready to help the needy. This God fearing, self- made Karamyogi is a pet lover too. Dogiliciously, he boasts of his three Pit bulls in his possession.
With age on his side, I wish him huge success to serve the cause of humanity